A Note About Website Availability
Titles listed on our website are not necessarily in stock at our physical storefront. If a book says "usually ships in 1-5 days," that means it should be available at our distributor's warehouses, but it does not indicate whether we have the book in stock at the shop. We have some lists on our home page of books that are usually on the shelves, but those are manually updated by us. It is not currently possible for us to manually update every title on the site with its in-store availability. The fastest way to check on a title or two is to give us a call at 617-734-7323. If you have a longer list, or if you have a little more time to wait for a response, send us an email or place an online order. Thank you for understanding!
You are here
Back to top
Buddha at Bedtime: Tales of Love and Wisdom (Paperback)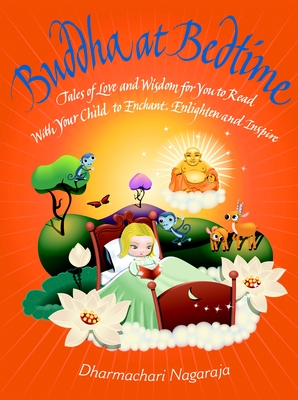 $18.95

Usually Ships in 1-5 Days
Description
---
Growing up in the modern world, our children have to cope with ever-increasing amounts of stress, which can hinder their development. The ancient wisdom of Buddhism, with its emphasis on peace, love and compassion, is the ideal basis for helping any child to face these challenges with inner confidence and calm. Building on the age-old art of storytelling, this beautiful book re-tells 20 ancient Buddhist tales in a way that is thoroughly fun and accessible to children. Featuring superb, full-page illustrations, the stories will transport kids into an imaginary world of enlightenment and discovery where they will meet delightful characters and discover an easy-to-understand Buddhist message—one that will help them think about how they can apply values such as patience, perseverance, honesty and generosity to their own lives. Designed to be read aloud by a parent or read by older children on their own, these compelling narratives provide a pleasurable, soothing transition into sleep.
About the Author
---
Dharmachari Nagaraja regularly presents BBC Radio 2's Pause for Thought with Terry Wogan, and has appeared on BBC 1's Heaven and Earth programme. A practising Buddhist for nearly 20 years, he formerly ran the Covent Garden Meditation Centre in London. He is currently involved with the Glasgow Buddhist Centre, where he works as a psychotherapist.