A Note About Website Availability
Titles listed on our website are not necessarily in stock at our physical storefront. If a book says "usually ships in 1-5 days," that means it should be available at our distributor's warehouses, but it does not indicate whether we have the book in stock at the shop. We have some lists on our home page of books that are usually on the shelves, but those are manually updated by us. It is not currently possible for us to manually update every title on the site with its in-store availability. The fastest way to check on a title or two is to give us a call at 617-734-7323. If you have a longer list, or if you have a little more time to wait for a response, send us an email or place an online order. Thank you for understanding!
You are here
Back to top
Touch and Feel Never Touch a Monster (Board Books)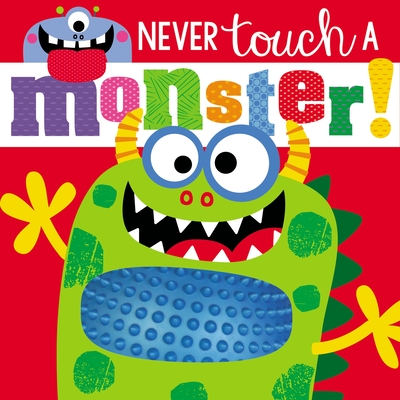 $9.99
Email or call for price
Description
---
You must never touch a monster . . . unless it's in this book This monster-themed touch-and-feel board book is great for children of all ages and fits perfectly into tiny hands. Kids will love reading the silly rhymes that warn the dangers of touching a monster--and then ignoring the advice
Children of all ages, 0 and up, will enjoy:
The innovative and engaging silicone touch-and-feel features on every spread
The bright and vibrant illustrations
The silly and easy-to-read rhymes that involve the goofy monsters
Receiving this fun book as a birthday gift, stocking stuffer, Easter basket goody, road trip activity, or just because
Parents and their little ones will enjoy reading aloud Never Touch a Monster again and again.
If your child enjoys Never Touch a Monster, check out the rest of the Never Touch ... series Never Touch a Polar Bear, Never Touch a Porcupine, Never Touch a Spider, Never Touch a Shark, Never Touch a Dinosaur, Never Touch a Dragon, and Never Touch a Tiger.