A Note About Website Availability
Titles listed on our website are not necessarily in stock at our physical storefront. If a book says "usually ships in 1-5 days," that means it should be available at our distributor's warehouses, but it does not indicate whether we have the book in stock at the shop. We have some lists on our home page of books that are usually on the shelves, but those are manually updated by us. It is not currently possible for us to manually update every title on the site with its in-store availability. The fastest way to check on a title or two is to give us a call at 617-734-7323. If you have a longer list, or if you have a little more time to wait for a response, send us an email or place an online order. Thank you for understanding!
You are here
Back to top
How to Become a Planet (MP3 CD)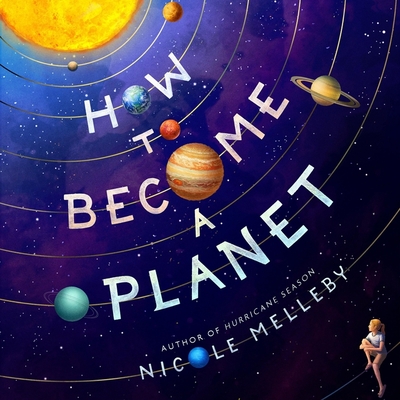 $39.99
Email or call for price
Description
---
For Pluto, summer has always started with a trip to the planetarium. It's the launch to her favorite season, which also includes visits to the boardwalk arcade, working in her mom's pizzeria, and her best friend Meredith's birthday party. But this summer, none of that feels possible. A month before the end of the school year, Pluto's frightened mom broke down Pluto's bedroom door. What came next were doctor's appointments, a diagnosis of depression, and a big black hole that still sits on Pluto's chest, making it too hard to do anything. Pluto can't explain to her mom why she can't do the things she used to love. And it isn't until Pluto's dad threatens to make her move with him to the city--where he believes his money, in particular, could help--that Pluto becomes desperate enough to do whatever it takes to be the old Pluto again. She develops a plan and a checklist: If she takes her medication, if she goes to the planetarium with her mom for her birthday, if she successfully finishes her summer school work with her tutor, if she goes to Meredith's birthday party . . . if she does all the things that "normal" Pluto would do, she can stay with her mom in Jersey. But it takes a new therapist, a new tutor, and a new (and cute) friend with a checklist and plan of her own for Pluto to learn that there is no old and new Pluto. There's just her.