A Note About Website Availability
Titles listed on our website are not necessarily in stock at our physical storefront. If a book says "usually ships in 1-5 days," that means it should be available at our distributor's warehouses, but it does not indicate whether we have the book in stock at the shop. We have some lists on our home page of books that are usually on the shelves, but those are manually updated by us. It is not currently possible for us to manually update every title on the site with its in-store availability. The fastest way to check on a title or two is to give us a call at 617-734-7323. If you have a longer list, or if you have a little more time to wait for a response, send us an email or place an online order. Thank you for understanding!
You are here
Back to top
Rumpelstiltskin (Hardcover)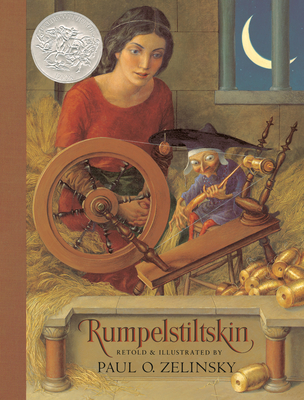 $17.99

Usually Ships in 1-5 Days
Description
---
"Adult and child can delight together in the richness of color, gilt and detail...captured in such art. The story is palinly and gracefully told."--The New York Times Book Review"A lush and substantial offering." -- Booklist
About the Author
---
Jacob Ludwig Karl
, the elder of the brothers Grimm, was born in 1785, and
Wilhelm Karl
in the following year. They both studied at Marburg, and from 1808 to 1829 mainly worked in Kassel as state-appointed librarians, Jacob also assisting in diplomatic missions between 1813 and 1815 and again in 1848. Both brothers had been professors at Göttingen for several years when in 1837 they became two of the seven leading Göttingen academics dismissed from their posts by the new King of Hanover for their liberal political views. In 1840 they were invited by Frederick William IV of Prussia to settle in Berlin as members of the Academy of Sciences, and here they remained until their deaths (Wilhelm died in 1859 and Jacob in 1863).
Paul Zelinsky was born in Evanston, Illinois. He attended Yale University, where he took a course with Maurice Sendak, which later inspired him to pursue a career in children's books. Afterwards he received a graduate degree in painting from Tyler School of Art, in Philadelphia and Rome. Paul Zelinsky lives in New York with his wife, Deborah, and the younger of their two daughters.